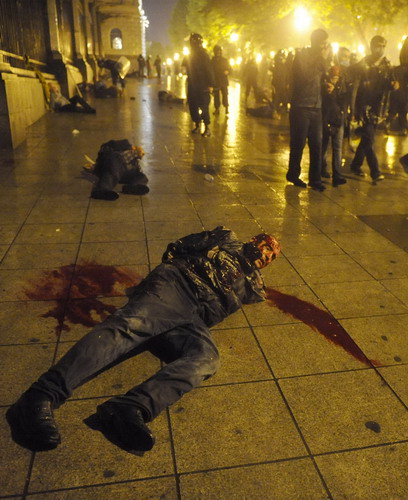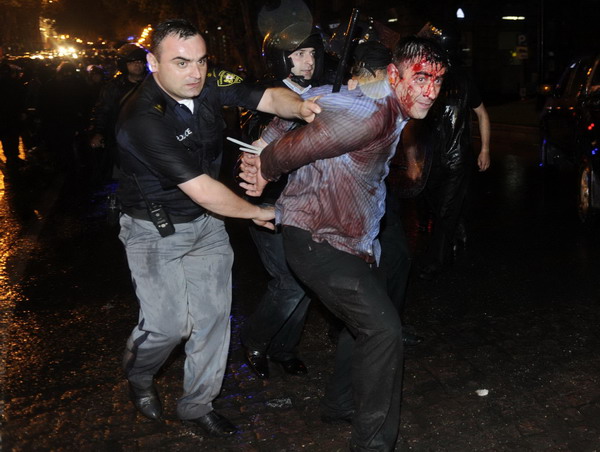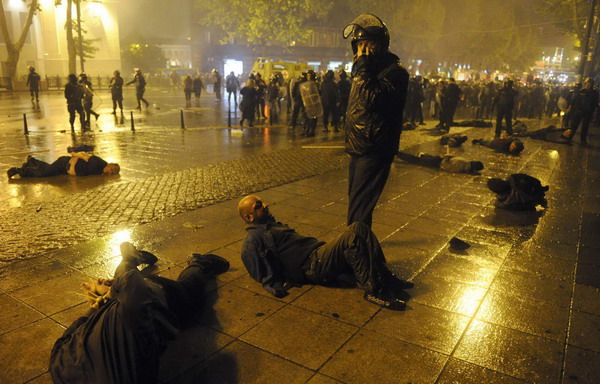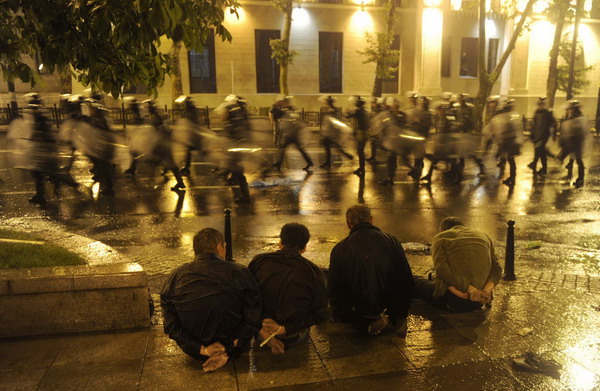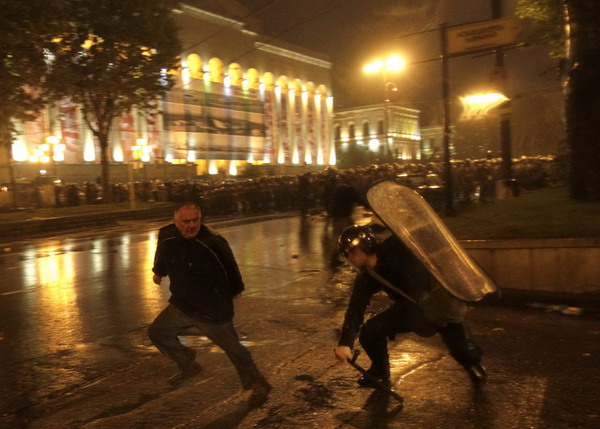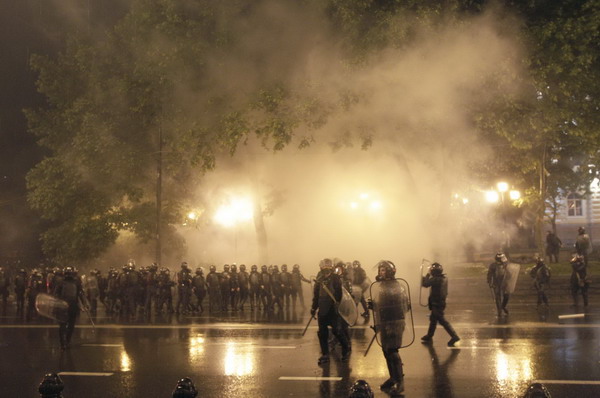 Riot police in Georgia have cleared anti-government protesters from outside the parliament building in Tbilisi.
The police fired tear gas and water cannon at the protesters, some of whom fought back with sticks.
Authorities had promised to clear the protesters ahead of independence day celebrations on Thursday.
Hundreds of people have been demonstrating daily since the weekend, calling for President Mikhail Saakashvili to step down.

The protesters say the president has failed to tackle poverty and accuse him of monopolising power.

'Silver revolution'
Backed by armoured cars firing water cannon, large numbers of riot police arrived from several directions, according to witnesses.
Medics were treating several people with blood on their faces, said Reuters news agency.
The protests began on Saturday, when as many as 10,000 people demonstrated in central Tbilisi. Clashes broke out early on Sunday between police and demonstrators.
The movement has been dubbed the "silver revolution" by some, as many participants are older Georgians, struggling to cope with low pensions and rising food prices
, says the BBC's Damien McGuiness in Tbilisi.
But many of the protesters were men wearing scarves or masks to hide their faces, and carrying white sticks, our correspondent says.
Poverty levels are relatively high in Georgia but the opposition is divided and lacks credibility while the Western-backed Mr Saakashvili retains popularity.
The police moved in on the protesters shortly after midnight, as heavy rain fell.
Continue reading -
BBC - GEORGIA REVOLT - Georgia riot police clear Tbilisi protesters
Georgia Violence: Video of brutal police crackdown on Tbilisi protests
No Remorse: RT caught in Tbilisi brutal dispersal of Georgia protesters